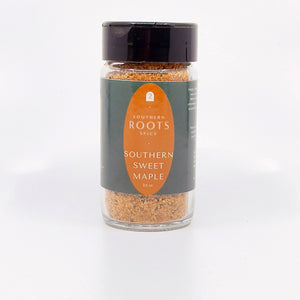 Happy Anniversary to us!! Our first year in the store was sweet and savory so this acer tree inspired blend of dehydrated maple syrup, sugar, Saigon cinnamon, smoked paprika, garlic, onion, pepper and kosher salt adds sweet and savory deliciousness to anything you put it on.
Level 2
This one is the answer for amazing baked beans. Great on fried cabbage, fish, pork and chicken. **when making baked beans suggest adding teaspoon of brown sugar.
Benefits
This blend supports good heart health and is loaded with antioxidants.