Southern Roots Spice is a modern spice shop focused on helping you understand the world of spices and layering flavors. Our products are carefully selected from all over the US, with a mission of sourcing from independent sellers who focus on natural and organic products, free of chemicals or pesticides. Whether it's garlic from Gilroy, CA or sage from Idaho's Purple Sage Farms, you can be assured our products are the best of the best. We want to help you get rooted in spice!
Custom Spice System
With our unique seasoning system, we will help you elevate your palette and meal experience while educating you on everything spice. The system ranks spices and herbs based on their level of complexity and richness, letting you start at whatever level you feel comfortable with. We want to help you understand the flavors, and take your everyday seasonings to another level. Our system is broken down into 3 tiers: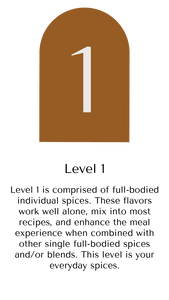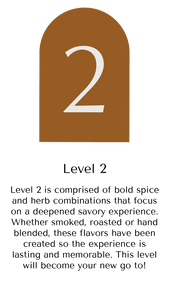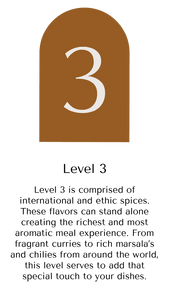 Our spices, herbs and teas are all naturally grown, 100% chemical and pesticide free and no GMO. We support sustainable farming practices.
Location
VISIT OUR STORES
Chamblee Cafe & Shop
3701 Clairmont Road Atlanta, GA 30341
Decatur Cafe & Shop | Hosted at McKinney's Apothecary
225 E Ponce de Leon Ave, Decatur, GA 30030
(404) 832-0533