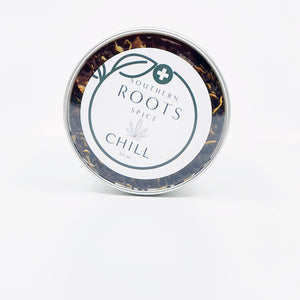 Chill addresses the root cause of the problem: stress, pain or any other discomfort, to induce complete relaxation to the mind and body. combined with a water soluble CBD.
THIS TEA DOES NOT CONTAIN THC.
Blended With water soluble CBD, black tea, peach
WARNING: Be sure to talk with your doctor or healthcare provider before use, especially if you are pregnant or nursing, taking any medication, or if you have a medical condition. This product is not intended to diagnose, treat, cure, or prevent any disease. Intended for adult use only.
Brew Guide:
This tea contains caffeine | Steep at 212° for 5 minutes.