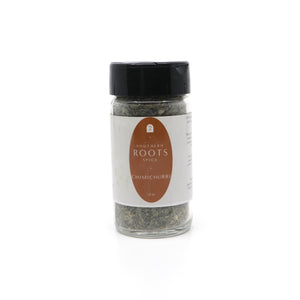 Chimi_what? Chimichurri is from Argentina. It has garlic, parsley, cilantro and a touch of pepper.
Level 2
Chimichurri makes a fantastic fresh green sauce for good bread or BBQ meats. Mix this with two parts olive oil and one part balsamic vinegar for a winning combo.
BENEFIT
This blend is boasting rich in  antioxidants,  phytochemicals, vitamins, minerals, and antioxidants. May improve bone health, protect against chronic diseases.