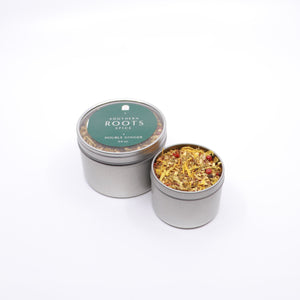 If you're looking for an easy going blend that will gently lull you to sleep, you're looking in the wrong place! Our Double Ginger packs a supercharged punch that is sure to satisfy any ginger lover with its in-your-face flavor. Don't let it's caffeine-free facade fool you, this tisane is not for the feint of heart.
Level 2
Blended With Ginger, Green Rooibos Tea, Red Peppercorn, Natural Ginger Flavor, Black Peppercorn, Orange, Marigold Flowers, Strawberries, Natural Peach Flavor, Natural Strawberry Flavor & Natural Orange Flavor.
Brewing Guide

This tea contains no caffeine | Steep at 212° for 5 minutes.