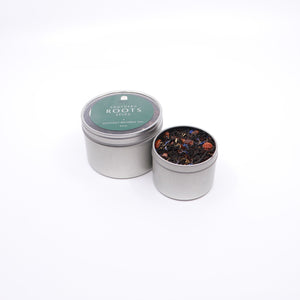 Whether sitting cozy by a fire on a snowy winter day, or sitting out on a front porch swing on a sultry summer afternoon looking out over green rolling hills, our Kentucky Bourbon tea suits many occasions.
Level 2
With hints of malt, soft barrel smoke, caramel, roasted apple, and vanilla, this tea echoes the nuance of a good bourbon without the boozy side effects.
Also try this tea iced with mint infused simple syrup for a teetotaler's perfect mint julep. Sip slowly and savor.
Brewing Guide
This tea contains a high level of caffeine | Steep at 212° for 3 minutes.