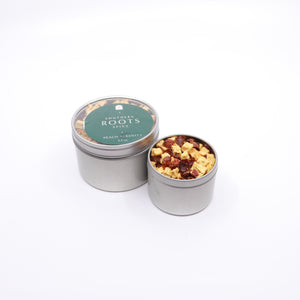 Immerse yourself in peace and tranquility with our Peach Serenity herbal tisane. Bring balance to your day with this lively fruit blend that starts off with a bright punch of peach and closes off with the soft floral finish of chamomile.  Add a touch of your favorite sweetener and you have the perfect afternoon indulgence to satisfy your warm weather cravings.
Level 2
Blended With Apple Pieces, Rose Hips, Natural Peach Flavor, Pineapple Pieces, Peach Pieces, Chamomile Flowers & Lemon Verbena
Brewing Guide
This tea contains no caffeine | Steep at 212° for 5-10 minutes.