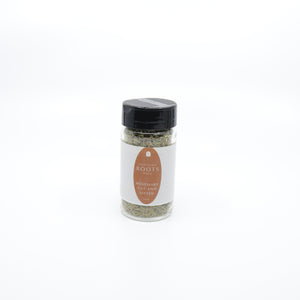 Member of the mint family. Rosemary has a very pronounced lemon-pine flavor, yet it is also woodsy and peppery at the same time.
Level 1
Rosemary is amazing in breads, fruit salads, fowl stuffing, fish, lamb, marinades, and especially in grilling red meats and vegetables.
BENEFIT
Rich in antioxidants and a good source of iron, calcium, and vitamin B-6.
CUT AND SHIFTED