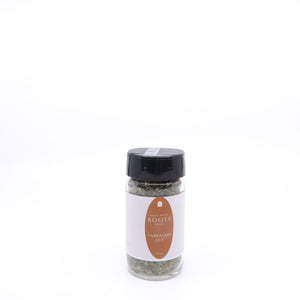 Native to southern Russia and western Asia, Tarragon is an herb that is slightly bittersweet and similar, yet unique, to the taste of anise, fennel, or licorice.
LEVEL 1
Essential to French cooking, and in Hollandaise, Bearnaise and tartar sauces. Adds spice to eggs, mushrooms, asparagus, poultry and shellfish. Use sparingly or to taste.
BENEFITS -
Tarragon has been used to support digestion.