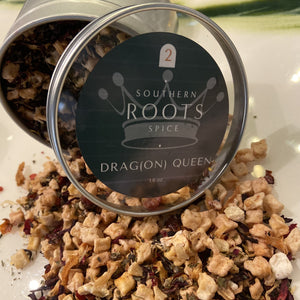 A native fruit of South America, the Dragon Fruit brings it's mouthwatering, refreshingly sweet flavor to our Dragon Queen herbal tea. A member of the cactus family, this tropical fruit has an unparalleled essence that brews up into an exhilarating infusion.
Level 2
Blended with Dragon fruit, Apple Pieces, Rose Hips, Hibiscus, Lemon Verbena, Orange, Pineapple Pieces, Strawberries, Marigold Flowers & Rose Petals
Brewing Guide
This tea contains no caffeine | Steep at 212° for 5-10 minutes.