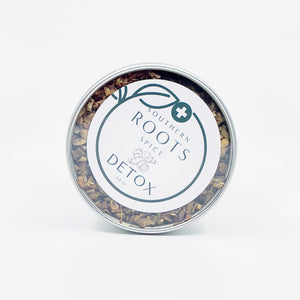 Cleanse your body while lifting your spirits with the minty freshness and spicy zest of our Tea-Tox tea. Naturally caffeine-free with both anti-inflammatory and antioxidant properties, this blend is specially formulated to aid you in restoring your body to its natural state.
Blended With Burdock, Milk Thistle, Green Rooibos Tea, Cinnamon, Lemon Balm, Dandelion Root & Peppermint Leaves
WARNING: Be sure to talk with your doctor or healthcare provider before use, especially if you are pregnant or nursing, taking any medication, or if you have a medical condition. This product is not intended to diagnose, treat, cure, or prevent any disease. Intended for adult use only.
Brew Guide:
This tea contains no caffeine | Steep at 212° for 3-5 minutes.